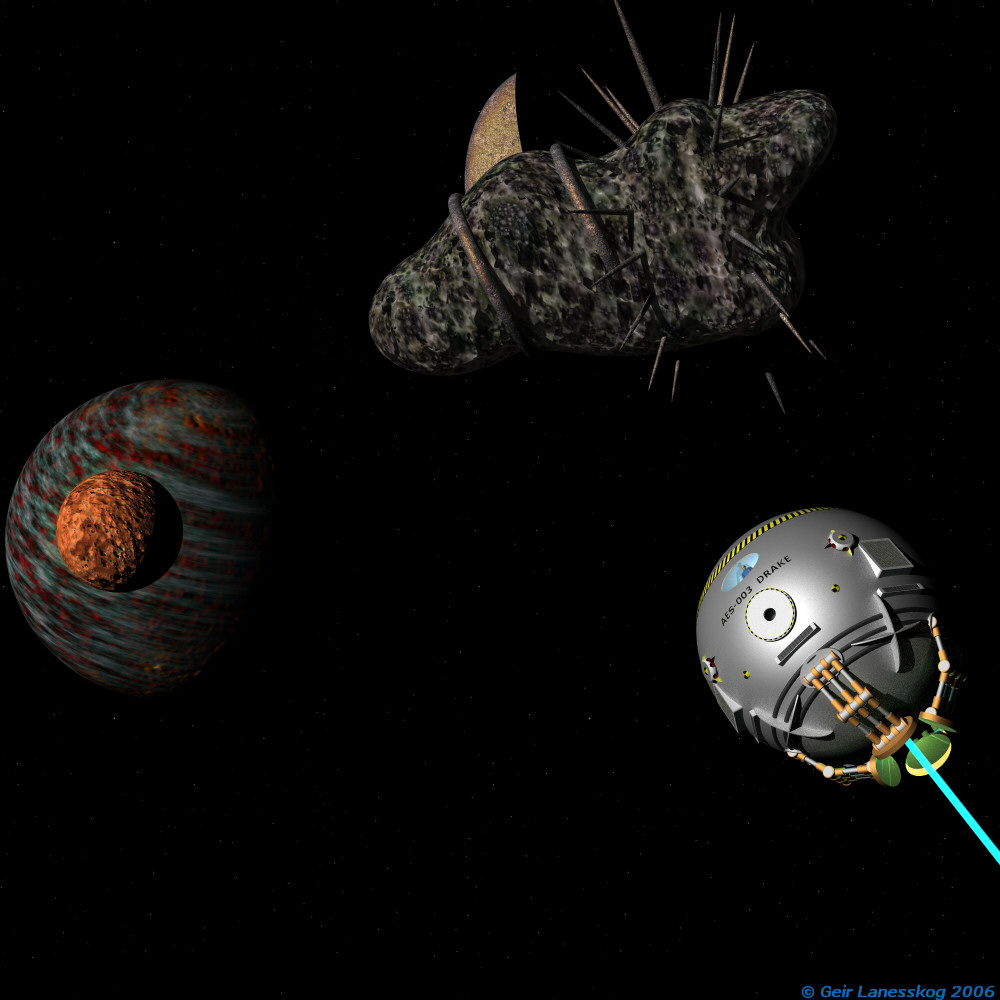 Groombridge Artifact
AES-003 Drake, off Groombridge 1830 III,
12 June 2207, bridge voice recorder 13:52:07- 13:53:12:

CDR: What the hell kind of asteroid is that?

PLT: Um, that would be the spiny kind... with a dorsal fin, sir.

CDR: Yeah... okay, prep a drone for launch. I want to check this out.

MS1: Captain, are you going to let us take a look ourselves? Or is this going to be like last time, when you dropped some probes and then left to report the discoveries and let someone else get all the glory of the field work and first contact?

CDR: You mean: will I follow procedures again, right, Doctor? Well, tell you what, if that drone doesn't come back, I'll send you over in the pod to investigate. How does that sound?

MS1: Um, well... [indistinct]

CDR: Okay, fine. Assuming it looks safe, I'll dispatch a comm beacon and we'll go on in for a look. And we might as well go down to the planet anyway. This high delta vee jump ate a good chunk of our fuel and still we've got another system on the survey list before we head home.

All pages and images ©1999 - 2006 by Geir Lanesskog, All Rights Reserved
Usage Policy