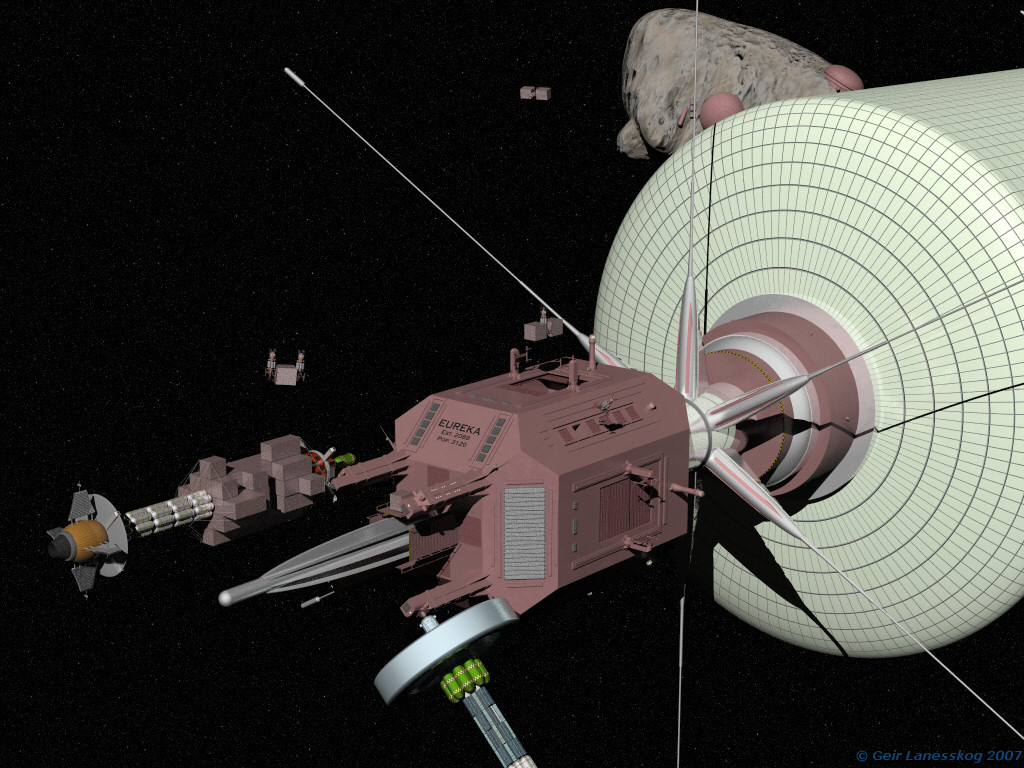 Home on the Belt Range
It took near six months to get back from Earth to Eureka on the poorly named freighter Dark Sea Express II - I wonder how slow the first one had been. To be fair, they were carrying a mighty heavy load out for us. After seventy years roaming the Belt, our systems, especially the biologicals, are getting a might bit rusty.
Itíll be good to get home. Them freighters donít carry a big wheel like the liners do, so all they have for gravity is a spinning track at the back of the crew section. To get up to a full gravity they have to spin that sucker pretty quick Ė over eight times a minute, and the Coriolis makes me pretty dizzy when Iím working out. I canít wait to get back to my little condo and garden patch where thereís at least a decent amount of sky above me and the spin rate is less than two per minute.
Yeap, back home again. I mean, Earth was nice and all, though the weather was a bit much. And Iím glad our parents were smart enough to leave behind all them stinging insects.
- Emilio Mackenzie, personal note, 4 March 2160
All pages and images ©1999 - 2007 by Geir Lanesskog, All Rights Reserved
Usage Policy