Welcome to geir.org
This is the original personal site of Geir Lanesskog, dedicated to exhibiting my artwork, stories, future history, miscellaneous projects and personal information.
For most of my half century of existence, I've been interested in history, astronomy, science fiction and learning about the past, present, and future place of humanity in the universe. For my efforts, I have been a winner of both the Writers of the Future and Illustrators of the Future contests. My winning story, Sailing the Sky Sea, is now available on Amazon and Kobo.
My novel Jupiter Bound is available as a trade paperback on CreateSpace and Amazon and as an eBook on Amazon!
Sunward Bound, the second book in the series is now available as an eBook on Amazon!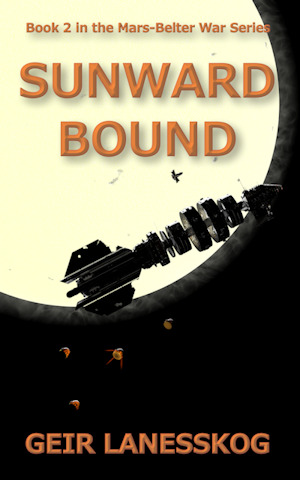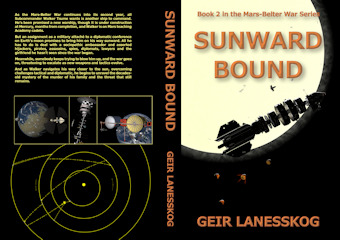 The trade paperback should be available after August 9, assuming the latest proof looks good.
I also now have an Author Page on Amazon. As I start to publish more fiction, that commercial endeavor will be the focus of my geirlanesskog.com web site.
The Artwork Section contains my various computer generated renderings.
The Future History Section contains background for my future history, a basis for much of the artwork and stories on this site.
The Stories Section contains some fiction that I've written.
The Projects Section contains other projects that I'm intermittently working on.
The Personal Section contains pictures, resumes and other personal information.
The Links Section contains, well, links.
Site Updates are listed in blog-like format. This site was last updated 08/01/2016.